Nordic Sessions III, Helsinki (FI), September 2021 - part 2
performance protocols Nordic Sessions # 3: soundings Helsinki (FI) - part 2 on September 11. 2022, at 14.00:

Malte Steiner, piece for cello and real estate data (2021) to be performed by cellist Joasia Cieślak at Kalasatama, outside the Redi Mall (in the passage between the buildings), Hermannin rantatie 5 00580 Helsinki. Meeting point at the sculpture in front.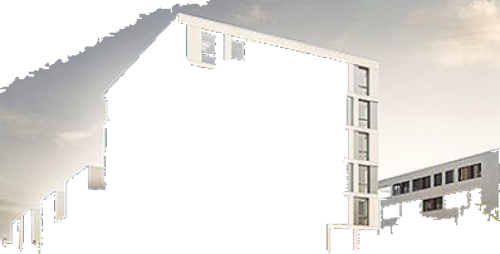 The second part of performance protocols Nordic Sessions # 3 in Helsinki will be with an event on September 11. 2022 at Kalasatama. The topic for this edition is soundings in performance and includes different ways to use sound as a tool, material, and theme, spanning from music compositions to performance art exploring a conceptual use of sound. This frames both amplified and non-amplified sound, performances in public space, and active listening exercises. The first part of performance protocols soundings in Helsinki was from September 18.-27. 2021. piece for cello and real estate data is a computer generated score based on data coming from Berlin real estate ads which were sampled in regular intervals over a period of time. To do this task, artist Malte Steiner wrote a software which automatically analysed the information and transcribed the data into musical notation for cello - mapping the rental costs to pitch, offered square meters to duration and density, and ratio price per square meter to dynamics. The resulting piece illustrates the development of the housing market towards the pending burst of the real estate bubble. It shows a gentrification process which can be seen in all bigger cities, also in Helsinki and Kalasatama where the reinterpretation takes place.

The score is part of Malte Steiners ongoing art project The Big Crash which branches out in many forms like kinetic sculptures, sound works, paintings and VR worlds. More about the project can be found here: http://www.thebigcrash.net

Bios:

Malte Steiner is a German media artist, electronic musician and composer, currently living in Aalborg in Denmark. Steiner started creating electronic music and visual art around 1983, developing his own vision of the interdisciplinary Gesamtkunstwerk. Started 2019 to work on the art project The Big Crash, reflecting on the housing crisis, urban development and gentrification. Physical exhibitions in Aarhus and Aalborg, Denmark and Bergen, Norway. The Virtual Reality version was included in several online exhibitions like Sound Campus, shown at Ars Electronica 2020, and the XR Music section of the International Computer Music Conference (ICMC) 2021. https://www.block4.com/

The score will be interpreted and played by professional cellist Joasia Cieślak (PO/FI) who graduated from the Sibelius Academy (FI) and has a post grad as soloist from The Royal Academy of Music in Aarhus (DK). https://www.joasiacieslak.com/

performance protocols is a nomadic platform for instruction-based performance art and collaborative practices which opened its first online exhibition Walking Protocols I (INT) in June 2019. In February 2020, came the first in a series of Nordic Sessions, where bureaucratic protocols were presented and performed in Aalborg (DK). In May 2021, Walking Protocols II took place in Copenhagen (DK). After the Helsinki edition, future performance protocols Nordic Sessions will take place in Bergen (NO) in May 2022. performance protocols is organized and curated by artist and researcher Tina Mariane Krogh Madsen (DK).

performance protocols Nordic Sessions is supported by the Nordic Culture Point, Nordic Council of Ministers, and Nordic Culture Fund (Opstart).
https://www.facebook.com/performanceprotocols